___________________________

 DOWNLOAD
CHOOSE WHETHER YOU'RE ON A
COMPUTER, APPLE PHONE OR APPLE TABLET
___________________________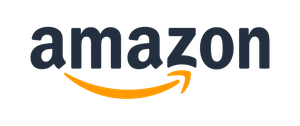 ___________________________
WHAT THEY ARE SAYING...
"This is immensely touching - and what wonderful causes the sales of this single are going towards."
Stephen Fry
"I saw this on the local news and loved it. What a talented family. Well done guys!"
Midge Ure
"This is a fantastic version...I would give this, if I had to give 5 stars, I'd give 5 stars. 5 out of 5!"
Steve Wright, BBC Radio 2
"You wouldn't have expected it to be done like that, but it works brilliantly with the choir and the singers...yeah, I really like that!"
Tim Smith, BBC Radio 2
"Lorraine and Ciara, thankyou on behalf of everyone who has lost someone to Covid. Very, very moving and a beautiful rendition."
Eamonn Holmes, ITV This Morning
"A great song, for a great cause. Thanks and blessings to all those who've worked so hard to bring us this musical Christmas gift."
Rev Kate Bottley, BBC Radio 2 / Gogglebox
"Hearty congratulations to everyone involved in this brilliant initiative. Achieving a Christmas No 1 would be such a wonderful and welcome boost at the end of a grim year when so many loved ones have been lost. Let's get this uplifting song to No 1 and put our little city of Wells on the map."
Philip Welch, Mayor of Wells, Somerset
"It's very touching watching it...it's uplifting to see it even though it's sad."
Jeremy Vine, Channel 5
"How lovely!"
Matt Lucas
"Always admired The Portraits and now they've dropped a beautiful version of "Together In Electric Dreams" in memory of all those lost to Covid19. Proceeds to Cruse Bereavement Care & Mind. Lots of great people rightly getting behind this. I've supported it, you should too!"
Nigel Stonier, music producer
"How wonderful to find brilliant young Somerset musicians coming together to spread some pleasure, and in aid of two massively important causes...BUY THE SINGLE!!!!"
Charles Hazlewood, conductor
"Brilliant. The very best of Somerset. A very fine tribute. And a true sign of community spirit."
Revd Dr John Davies, Dean of Wells
"Sensitive, soulful and sublime -- The Portraits/Shine A Light Collective are reaching out to all who've lost a loved one with this beautiful orchestration of an 80's classic"
Justine Greene, BBC Radio 2/6Music
"Oh the song is so beautiful and the contributions by musicians, singers and your filmmaker are wonderful. A real tribute to the loved ones that we've lost."
Alex Lovell, BBC Points West
"It would be lovely to see this get to Christmas No1....you've created something lovely"
Richard Wilford, BBC Radio WM
"I'll be playing it on every occasion I can"
Paul Mansell, Marlow FM